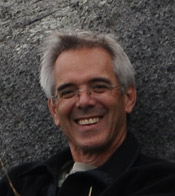 After 40 years, I have closed my practice. My best wishes to all the patients, professionals and other individuals who supported, assisted and participated in this endeavor.

After finishing my psychiatric training at Duke and Columbia Universities in 1979, I practiced psychiatry in Vermont. My practice consisted of an adult psychiatry service and a forensic consultation service. The legal demands became dominant over time but I retained a small private outpatient practice.

The forensic practice involved consultations throughout Vermont and elsewhere as the situations warranted. These evaluations occured in a variety of settings including hospitals, courts, correctional settings, attorney offices or in other private office or home settings.